FREE STUDY ENGLISH ONLINE BY BLUEJEANS ( LIVE STREAMING) : 

Please reading instruction below before join the class
Everyone with talk face to face with teacher. Classes with be avaible before 15 minutes, please join the class and keep the place. 
Please use headphone while studying for talking with teacher easy and not bothering orther people. If you are too noisy, you will be out of the room. You only talking when teacher request. If you want to talk, please chatting.
You also studying by smartphone, download application BLUEJEANS ( picture of guide below), fill ID of class, your name and join the meeting. But you should use computer and laptop for ensure internet. You can turn on / turn off camera, but you should turn on for easy communicate with teacher. While you studing, teacher can turn on / turn off your micro and webcame for good everyone.
VIDEO ABOUT OUR CLASS:
PICTURE FOR INSTRUCTION:
1.On the computer and laptop: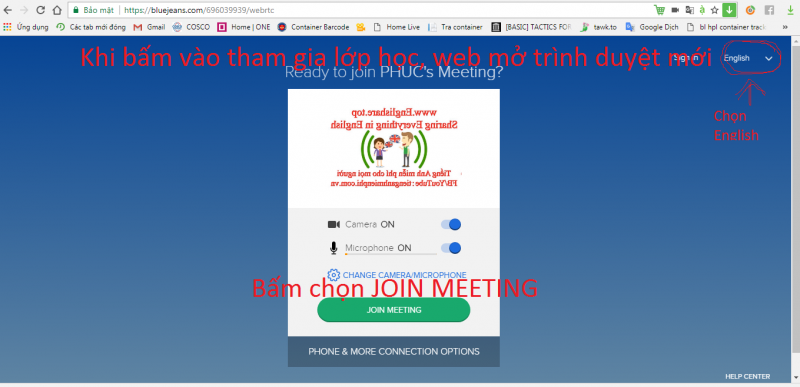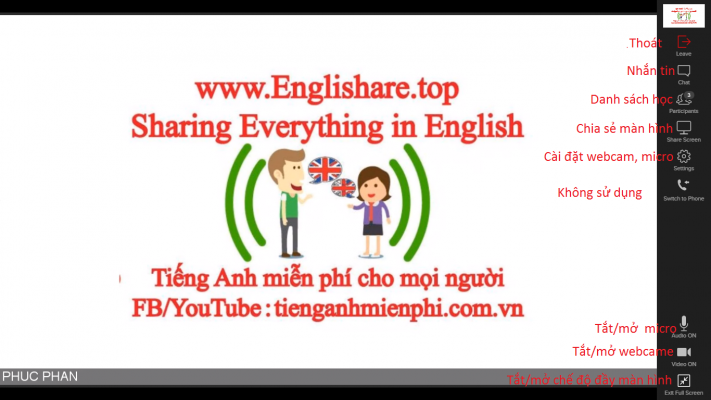 2.On the smartphone, tablet iOS, Android: